November 22nd, 2014 ( 11am to 1pm & 3pm to 6pm )
Chatan Yara "Kusanku" Analysis and Applications of 2 versions of Kata,
Tournament Version

Official Shitokai and WSKF Version
November 23rd, 2014 ( 10am to 1pm )
SKC Standards of Teaching Methods and Training Tools
 Place:  Hants Shore Karate Club
3284 Hwy. 215, Centre Burlington, Nova Scotia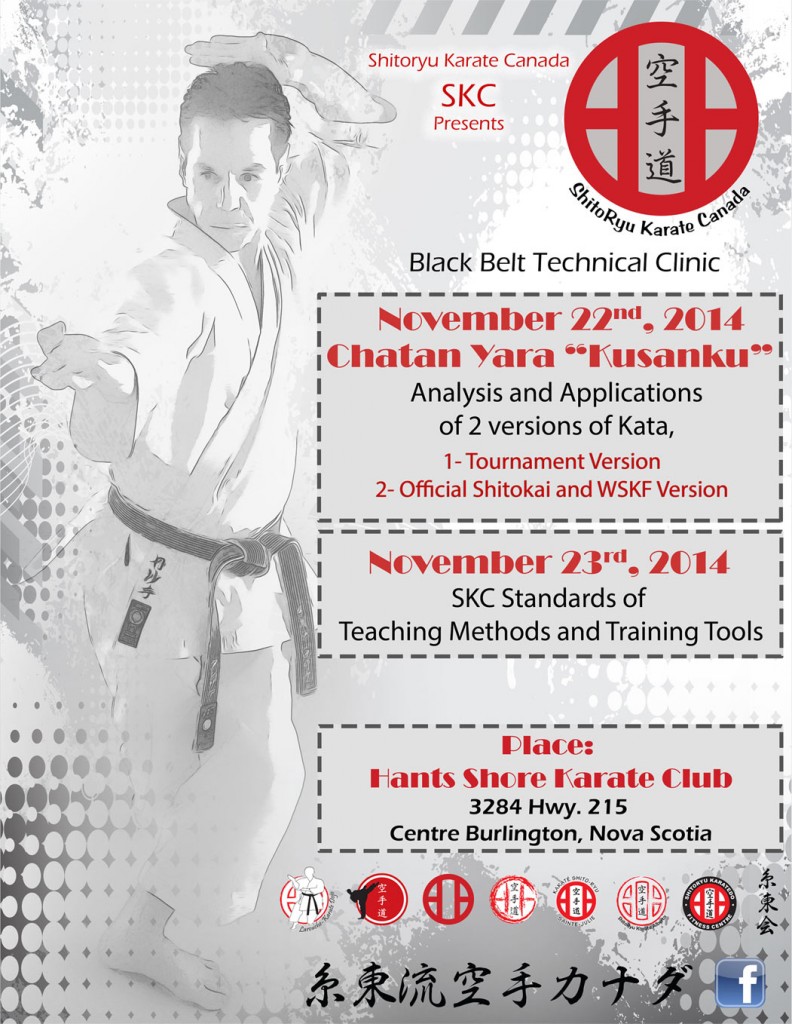 Below are some links to a few places for accommodations when we have our directors clinic in November.
http://www.flyingaproncookery.ca
is within a few meters of the dojo where everything will be held.  It would have a very comfortable down-east atmosphere.
This one is reasonably priced but comfortable.  Close to Windsor. About 25 minutes from clinic location.
http://www.super8.com/hotels/nova-scotia/windsor/super-8-windsor-ns
Is close to Windsor, Is a bit more expensive, but has a waterslide and facilities for a family.  It is also about 25 minutes from the clinic location.