President of WSKF and JKF Shitokai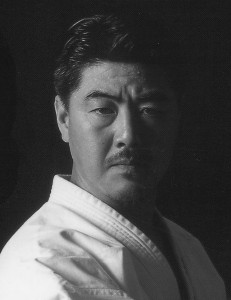 Kaicho GENZO IWATA, 8th Dan, Hanshi, was born on October 9, 1958 in Saitama-ken, Japan. He began his Shito-ryu Karate-do studies at the age of 12 at home, under the expert guidance of his famous father, Master Manzo Iwata.
Genzo Sensei became very proficient in Shito-ryu Karate over the next few years and, in 1978, began accompanying and assisting his father to demonstrate the true essence Shito-ryu Karate-do around the world.
In 1980, Genzo Sensei demonstrated Shito-ryu Kata Seienchin and Bassai-dai in a video produced by the Federation of All Japan Karate-do Organizations (F.A.J.K.O.)
A short time later in 1982, Genzo Iwata Sensei received his 5th Dan in Shito-ryu Karate-do.
During 1986, the book " Shito-ryu Karate" by Master Manzo Iwata and Genzo Sensei was published and, in 1988, Genzo Sensei received the "Shihan" licence from the All Japan Karate-do Shito-kai Federation.
He was appointed as a Standing Director of the World Shito-ryu Karate-do Federation (WSKF) in 1993, and his father, Master Manzo Iwata, became the first WSKF President. Tragically, in June 1993, Master Manzo Iwata passed away.
In April 1997, Genzo Iwata Sensei was appointed Chief Instructor at the Honbu Dojo, by the World Shito-ryu Karate-do Federation. Also, in 1997. He is currently the Chairman of World Shitoryu Karate do Federation. WSKF.